The Spring Sales have arrived at Amazon so you can buy all kinds of products with great discounts. For example, we recently told you about the interesting discount on the entire Fire TV Stick family so you can buy Amazon's acclaimed media player at a knockdown price. And today we bring you a Philips 8506/12 television, a Smart TV with Android TV, Ambilight and 4K resolution and that now you can get for less than you imagine.
All thanks to the different offers you have launched the distribution giant so you can buy Philips televisions at the best price. And within the different discounts, the Philips 75PUS8506/12 is a very interesting product if you are looking for a Large format Smart TV.
We are talking about a 75-inch television so that you do not need a projector when setting up a true home theater in your home, in addition to a discount that makes it very interesting. And beware, if you are an Amazon Prime subscriber you can enjoy the shipping costs completely free. Taking into account that this subscription includes other services such as Amazon Prime Video, the offer is simply round. Don't you pay for this service? Well, you know that through this link You can enjoy a completely free trial month and without any type of permanence.
Reasons to buy the Philips 8506/12 on sale at Amazon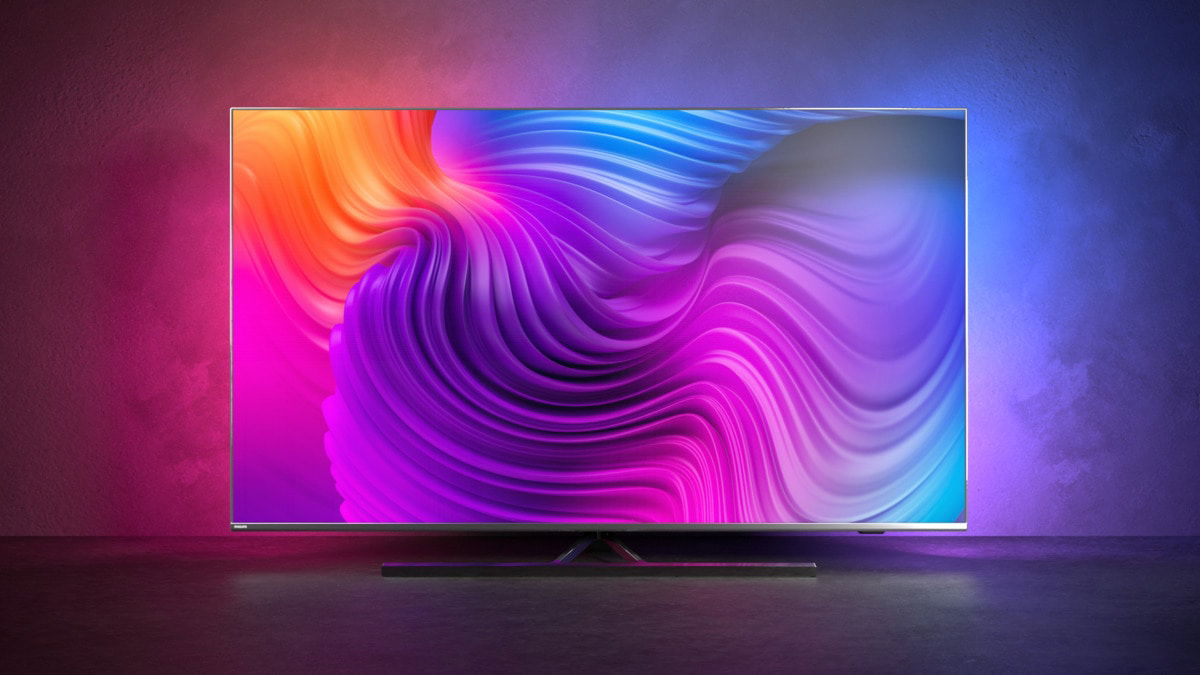 To begin with, this model has a 4K screen with a VA panel to guarantee high brightness levels. In addition, its P5 processor will be in charge of optimizing the images that are being reproduced so that they are seen in the best quality. And not only that, since its intelligent algorithms are capable of scaling content in lower resolutions so that they can be seen in UHD. With that, you will be able to see DTT in 4K scaled with very good results.
Continuing with the benefits offered by this Philips Smart TV on offer on Amazon for a limited time, note that this model offers support for the main HDR standards, including DolbyVisionso you can make the most of the catalog of movies and series compatible with these formats and that you will easily find on content-on-demand platforms such as Netflix, Disney+ or Amazon Prime Video.
We could not forget Ambilight, the technology that this television incorporates and that achieves an unbeatable feeling of immersion. To do this, the manufacturer adds a series of LED lights on the back of the TV so that they light up depending on the content that is being played on your Smart TV. We already told you that, once you try this technology, you will want it on all your televisions.
Lastly, remember thatThe Philips 8506/12 arrives with Android TV as operating system. In this way, you will have no problem installing all kinds of games and applications with which to squeeze your Smart TV so that you do not lack options. The icing on the cake is put by the built-in Chromecast on this TV so you can duplicate the screen of your phone and enjoy the advantages of the diagonal of your Smart TV. Especially if you choose the 75-inch model…
As you may have seen, this is one of the best spring offers from Amazon, so if you want to renew your old television and you are considering buying a large-format Smart TV, this reduced Philips 8506/12 is an excellent option to consider. bill.
Finally, if you are going to buy this TV, we invite you to go through our article where we explain the 5 reasons why you should professionally calibrate your Smart TV with a probe to get a spectacular image.