Charlize Theron, star of The Old Guard, confirmed that the script for the next chapter is ready and that filming will begin in 2022 The Old Guard 2.
There is still no official announcement from Netflix, but from the success of the first film it was practically certain the arrival of a sequel dedicated to the events of Andy.
Completed screenplay for The Old Guard 2, filming will begin in 2022
Netflix has engaged the actress to entrust her with a new potential franchise e Charlize Theron caught it on the fly. Based on the comics by Greg Rucka, The Old Guard was directed by Gina Prince-Bythewood. The film starred Theron as Andy, a near-immortal mercenary who fought to protect humanity. Released in 2020, The Old Guard was one of Netflix's biggest hits.
This prompted the studio to re-engage all parties to discuss the implementation of The Old Guard 2. Theron was the first to express a desire to return for a sequel, with Rucka subsequently confirming that Netflix was hard at work making it happen.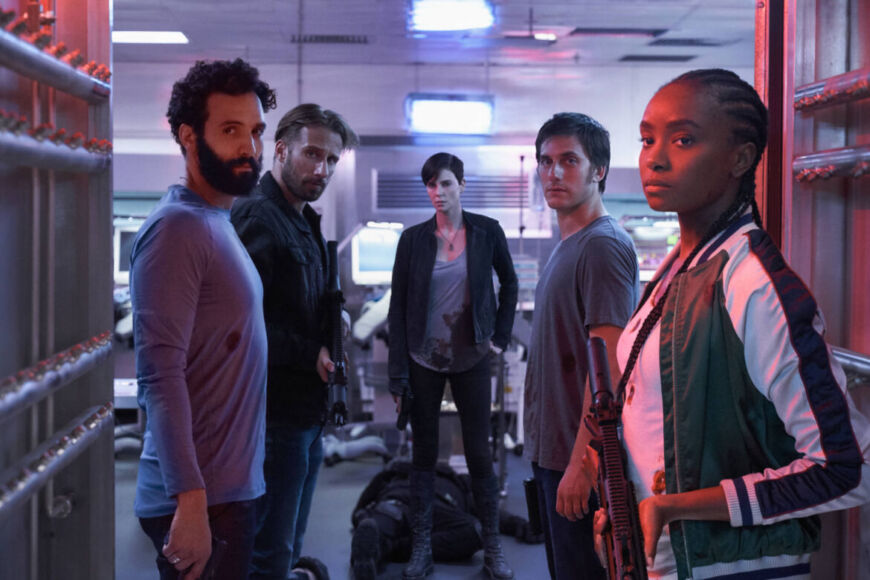 The announcement of the production started for The Old Guard 2 from Netflix is ​​yet to arrive, but various news confirm that the second chapter will arrive.
Charlize Theron has indeed confirmed, during a recent interview with Variety, that the script for the sequel has been completed and that filming will start in early 2022. Among the cast members confirmed and who will see the return in the sequel are Marwan Kenzari and Luca Marinelli, respectively in the role of Joe and Nicky.
Now that the shoot has been confirmed, we could easily guess when it will arrive The Old Guard 2 on the Netflix platform. Keeping in mind the previous release in the summer period and the success obtained, nothing prevents the streaming platform from repeating the thing, planning the release of the sequel for the summer of 2023. We will soon find out if Netflix will go down this road.
The old guard. The power of time (Vol. 2)
€ 19.00
€ 20.00
5 new from 19,00 €
1 used from 14,00 €
to 1 July 2021 10:48
The old guard. Opening Fire (Vol. 1)
€ 19.95
€ 21.00
19 new from 19,95 €
to 1 July 2021 10:48
€ 30.62
2 new from 30,62 €
1 used by 61,73 €
to 1 July 2021 10:48