Join us on a delightful voyage as we explore the top 10 donut franchises in the USA and discover the delectable secrets behind their immense popularity. From classic glazed rings to inventive gourmet creations, these treats come in various shapes, sizes, and flavors. It's time to indulge in the irresistible charm of freshly baked, mouthwatering donuts that have won the hearts and taste buds of Americans for generations.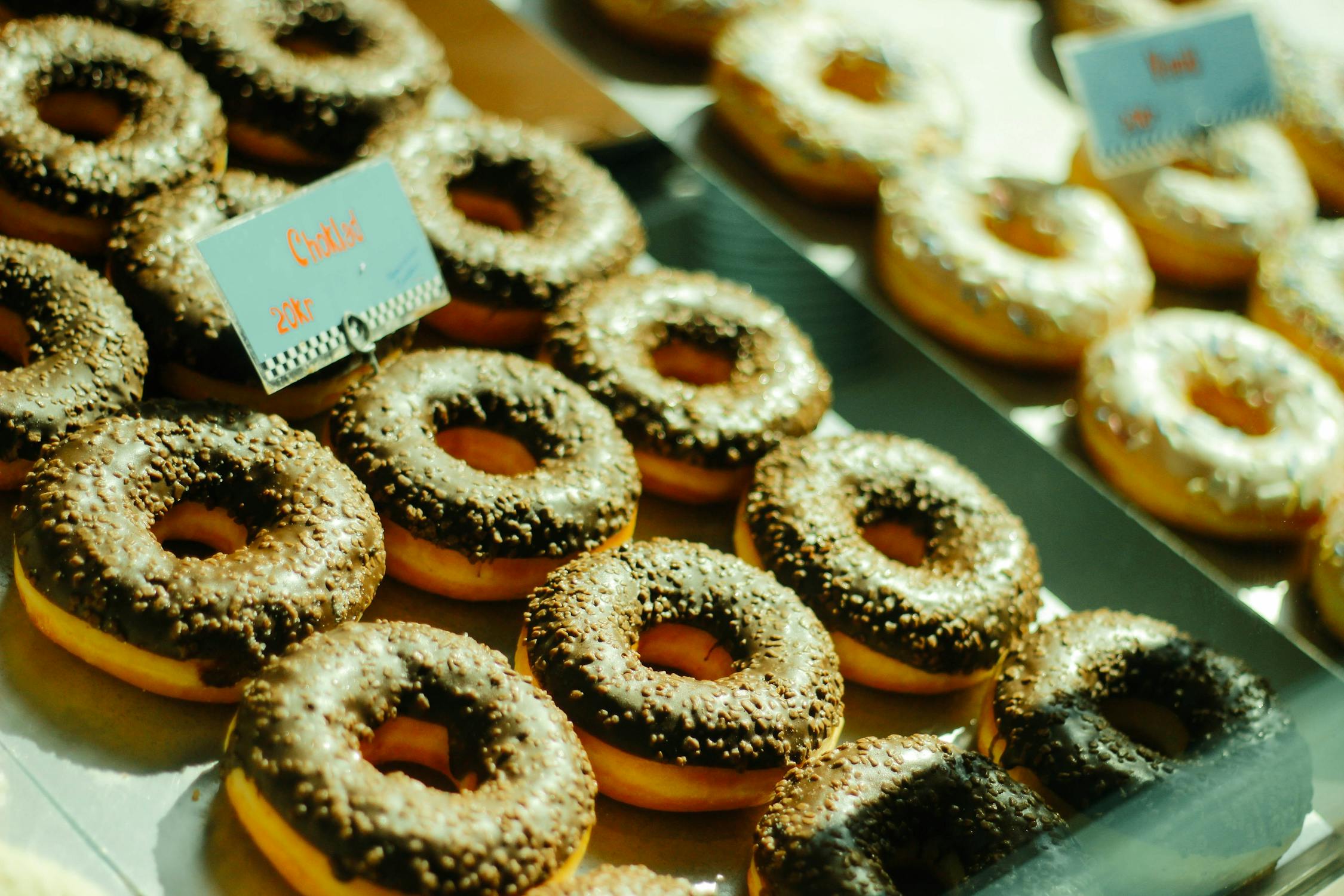 These delectable treats have become iconic symbols of indulgence and comfort, sparking a nationwide boom in donut shop success. Venture into the realm of the Top Donut Franchise, where fierce competition and unrivaled greatness collide.
Dunkin': The King of Convenience
Dunkin' is the ultimate go-to spot for busy Americans looking for a convenient and satisfying food and beverage experience. With its widespread presence across the nation, Dunkin' has become a beloved donut franchise that offers unbeatable convenience. Whether you need a quick caffeine fix or a delicious donut to accompany your coffee, flock to Dunkin'.
P.S. With this kind of popularity, investors are queing at the door.
Krispy Kreme: The Glazed Perfectionists
Krispy Kreme, the ultimate destination for donut enthusiasts and investors aching to expand their portfolios. Indulge in mouthwatering glazed creations that simply melt in your mouth. And don't forget to keep an eye out for their iconic "Hot Now" sign, a delightful symbol that signifies the arrival of the freshest and warmest treats waiting to be savored.
Tim Hortons: A Canadian Twist on American Classics
Discover the Canadian charm of Tim Hortons, a beloved brand that has made a big splash in the American donut scene. Customers can indulge in their famous Timbits (delicious donut holes) and savor their iconic coffee, while investors can experience the magic of Tim Hortons!
Duck Donuts: The Ultimate Customization Experience
Customers can create their very own donut masterpiece at Duck Donuts. With a wide range of coatings, toppings, and drizzles to choose from, they can personalize their donut to perfection. If you as an investor owned on of these franchises, you could ensure locals indulge in a fun and delectable experience at your restaurant, that will satisfy all their sweet cravings.
Voodoo Doughnut: Eccentric and Irresistible
Discover the rebellious side of the donut world at Voodoo Doughnut. Consumers get excited to indulge in a menu of quirky and eclectic donuts that amaze their taste buds. From the iconic Voodoo Doll donut to the irresistible bacon maple bar, each creation is a masterpiece that defies the norms of traditional flavors. Investors – prepare to be amazed and satisfied!
Shipley Do-Nuts: A Southern Sensation
Texas-born Shipley Do-Nuts has created a loyal fan base throughout the Southern United States. With their irresistible classic glazed donuts and kolaches, they have become a beloved breakfast tradition in the region. Investors and consumers alike can't wait for Shipley franchises to pop up everywhere around the world, and not just the States.
Daylight Donuts: A Family-Friendly Tradition
Discover Daylight Donuts, where a warm and inviting atmosphere awaits, perfect for family outings and get-togethers. Indulge in mouthwatering, made-from-scratch donuts that are crafted daily, ensuring a fresh and delectable experience.
It's the ultimate destination for creating lasting memories while savoring the finest pastries.
Winchell's Donut House: A West Coast Favorite
Discover the beloved West Coast institution, Winchell's Donut House, serving up delicious treats for decades. Consumers love to indulge in their delectable range of options from classic glazed donuts to tantalizing specialties like the Texas Glazed Twist.
Stan's Donuts: A Chicago Landmark
Stan's Donuts, the iconic Chicago landmark celebrated for its diverse selection of donuts and expertly crafted treats. Join both locals and tourists in experiencing their unmistakable creativity.
Conclusion: A Sweet Success Story
And there you have it, the top 10 donut franchises in the USA that have captured the hearts of Americans with their convenient locations, innovative offerings, and delectable treats. From the timeless appeal of Dunkin' to the unique charm of Shipley's, there's a donut franchise to satisfy every investor or entreprenurs taste bud – however, you don't have to be looking for business journeys to enjoy a good donut!
What sets these franchises apart is their unwavering commitment to quality, customer happiness, and a genuine love for the craft of donut-making. So when you're in need of a sweet treat, make sure to visit one of these esteemed franchises and indulge in that goodness.