One of the best platforms to watch free DTT is Tivify. We are talking about a content service that offers a free option so you can access all kinds of channels, as well as a premium option with a fee that allows you to access its complete catalog. And now they just announced seven new Mediaset channels added to its television grid.
As we were saying, Tivify allows you to enjoy more than 80 free channels so that you don't lack options when it comes to viewing all kinds of content. Like Pluto TV, these channels are available without paying, but in exchange they have advertising.
Now, paid customers will be able to enjoy Telecinco, Cuatro, FDF, Energy, Divinity, Boing, and Be Mad come to the platform in their paid version, so that service subscribers can enjoy their content.
The main Mediaset channels arrive at Tivify with the Last 7 days mode
At the time, we made you a complete guide with the best tricks to get the most out of Tivify. And one of them spoke in this way Last 7 days whose function can be especially useful to you. more than anything because you will be able to retrieve the last week of broadcast so you don't miss any of your favorite Mediaset series or TV shows.
If you are subscribed to this VOD platform and want see the last 7 days of broadcast, all you have to do is press and hold the OK button on the remote on the content tab or the direct and select the option Last 7 days. You can also activate the watch later function by selecting the content that is being broadcast by hovering over its tab and, after holding down the OK button, select the See later option.
We also want to remind you that, within the functions offered by Tivify, we also you can schedule recordings. To do this, you must press and hold the OK button on the remote on a content file or direct. You will see an options menu appear, select Record for it.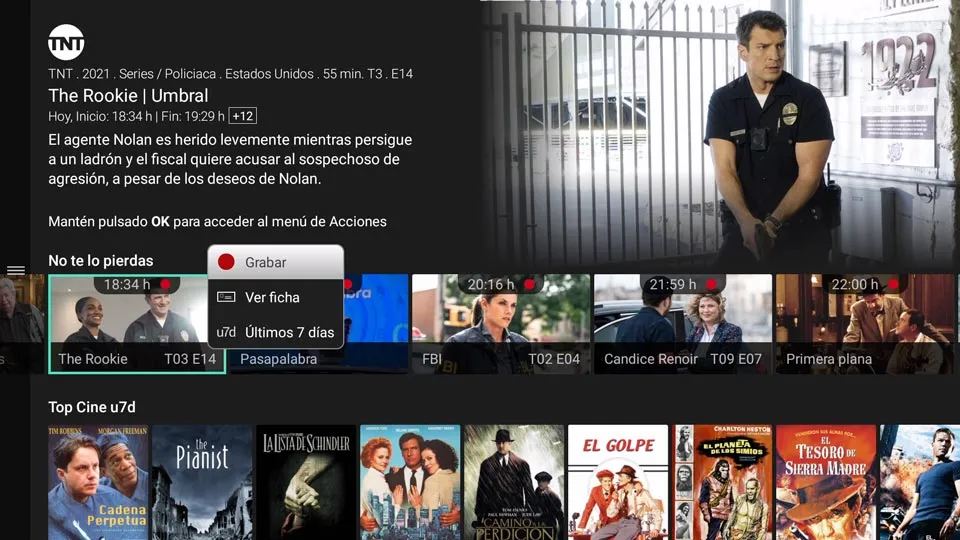 As we have told you before, the new Mediaset channels that arrive at Tivify are only for paying customers, so you must be subscribed to the service if you want to enjoy all its news.
Tivify thus reinforces its offer in the Plus and Premium plans, increasing the quality and functionalities of the seven Mediaset España channels on the platform without affecting the price of subscriptions. The price of Tivify Plus is 3.99 euros per month and that of Tivify Premium is 7.99 euros per month or 69.95 euros in the case of the annual subscription. Starting today, in addition, the platform launches the annual Plus plan for 34.95 euros; 2.91 euros per month VAT included.
Undoubtedly, this is excellent news for users of the on-demand content platform, as they will now be able to enjoy more channels available on this service. And the idea of ​​being able to access the main channels of the Mediaset group not only to watch their series, movies and programs, but also to be able to record the last 7 days sounds very interesting.
Even so, if you are a free user, although you will not be able to access all the channels available on Tivify, you will have full access to more than 80 dials of all kinds so that you can enjoy free DTT among other worthwhile channels. try out. And considering that it costs absolutely nothing, we invite you to download the app on your smart TV, or directly use the service's website to see how it works.
You may also be interested in: The future of DTT: it will be multi-device to be used from mobile phones, tablets, online or on your Smart TV