Funko Games has announced the arrival of The Warriors: Come Out and Play, the board game based on the cult film of 1979 The Night Warriors.
It is a cooperative title that, as in the film directed by Walter Hill, will allow players (part of a street gang) to travel in the New York subway in an attempt to return to their Coney Island territory, while trying to prove their innocence in the murder of Cyrus.
The Warriors: Come Out and Play, the board game from The Night Warriors, has been announced
Here is the teaser of the announcement, which also shows some game components:
Just Announced – The Warriors: Come Out to Play

Pre-Order your copy today: https://t.co/l5NYWCLa3H

Can you dig it?#TheWarriors #BoardGames #GenCon #ProsperoHall #FunkoGames pic.twitter.com/0h3IEPCEmG

– Funko Games (@FunkoGames) September 15, 2021
"The Warriors is one of those films with a devoted fan base even 40 years later" said Deirdre Cross, vice president of Funko Games. "Fans who quote every line and argue about the film's most iconic bands like the Baseball Furies, the Punks and the High Hats. We were inspired by all the familiar elements of the film, including the evocative radio DJ, some memorable characters and iconic gangs. Prospero Hall's imaginative gameplay and original artwork will bring the film's gritty aesthetic to life, creating an experience worthy of the most ardent Night Warriors fan. "
The game will hit the shelves of overseas stores atearly 2022 and, in all probability, in Italy we will see it thanks to Ravensburger.
The GenCon was also an opportunity for Funko Games to announce the legacy board game of Jurassic World, as well as the new expansion of the game The Goonies: Never Say Die, entitled The Goonies: Under the Goondocks and coming during the holiday season.
What do you think? Let us know via a comment below!
Ravensburger Jurassic Park Danger, Strategy Game, Italian Version, 2-5 Players, Age …
€ 44.00
€ 49.99
12 new from 38,70 €
to 21 September 2021 8:53
Funkoverse The Nightmare Before Christmas Board Game (4 Players)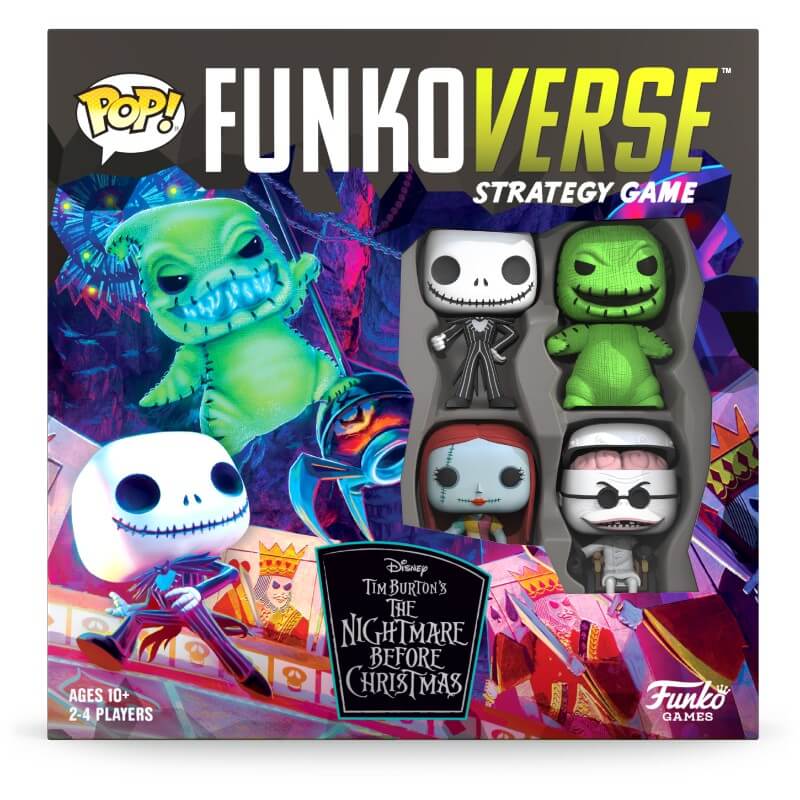 Ravensburger 26275 Disney Villainous, Board Game, for 2-6 Players, Recommended Age 10 + …
€ 52.90
55 new from 49,00 €
1 used by 42,93 €
to 21 September 2021 8:53