As good as your Smart TV is, its acoustic landscape will not be up to the image quality. Unless you opt for a model with an integrated sound bar, such as the Philips OLED 935, you will have to get additional equipment if you want to enjoy the best user experience. And more and more people are betting on a sound bar with Dolby Atmos support to enjoy great surround sound.
You will not be short of options when it comes to making a product with these characteristics, we have even given you options for . But is it really worth buying a sound bar with Dolby Atmos? The answer is yes, but If you want to enjoy an experience that lives up to expectations, you will have to scratch your pocket.
Although we will detail this section later, currently you can choose between a 2.1 channel sound bar or a 5.1 channel sound bar. The first option is the cheapest, but it has a series of limitations that will make you have to think very carefully if you want a cheap model or a more expensive Dolby Atmos sound bar, but one that offers you an experience to match.
You may also be interested in: The 10 best scenes to test your Dolby Atmos system
What is Dolby Atmos
Although we invite you to read our article where we explain in detail what Dolby Atmos and DTS:X are, we can define this sound technology as the next step to surround sound by including two elements that make the difference:vertical sound and sound objects.
Regarding the first itemDolby invites us to use speakers on the ceiling, or vertical firing, so that the sound bounces off the ceiling and offers a very successful 3D surround result. This is why Atmos compatible devices have a third number in their description, for example 5.1.2. The first two numbers are the same as always, while the last digit refers to the vertical throw loudspeakers (in this case there are 2).
As for the second novelty, Dolby Atmos treats sounds as objects. In this way, they are no longer assigned to a particular speaker, but rather ccreates a three-dimensional sound space that makes the sound slide through the different planes instead of jumping directly from one speaker to anotherachieving a vastly improved surround soundscape as, as in real life, each sound can move precisely and independently of one another.
The overall result is a more three-dimensional and textured sound experienceso today it is highly recommended to have a sound system with Dolby Atmos support, although there is very little compatible content in our language.
How a sound bar with Dolby Atmos works
You are probably wondering how Dolby Atmos is achieved in a sound bar. On the one hand, we are dealing with a system that emulates ceiling speakers by using vertical throw drivers so that the sound bounces off the ceiling.
And here we already anticipate that, if you want a Dolby Atmos sound bar to achieve the same results as Dolby Atmos speakers, you will have to buy high-end equipment, otherwise the difference is very noticeable.
First questions: 2.1 or 5.1 sound bar
One of the advantages of sound bars is that they are a compact unit and do not require a complex installation. But even if they are above the speakers built into your TV, they are still far below a home theater setup that includes a speaker system connected to an AV receiver. So don't expect a much more restrained rig in terms of dimensions to offer the same soundscape as a more complex rig.
Can you find decent Dolby Atmos soundbars? Without a doubt, but you will not find anything below 400 euros. We are talking about getting the best surround sound using equipment with these characteristics. If what you want is to improve the sound of your TV and you are not an inveterate audiophile, you will be able to find very decent models within a range of between 150-250 euros. And the first thing you have to do is choose a 2.1 system (and 3.1 mainly) or 5.1
When we talk about 2.1/3.1 sound we mean a system that has two or three speakers (one on the left, and one on the right) plus an external subwoofer. Unless you are looking for a very compact soundbar model, it is very important that the subwoofer is not integrated.
Evidently, a sound bar with 2.1 channels will not offer the best surround sound, since the only option is through software processing that achieves virtual results. A trick that tricks your brain into thinking it hears multidirectional sounds. Be careful, the results are much better than you imagine. But still, the results cannot be compared with a more complete system.
And this is where the Dolby Atmos 5.1 sound bars, that manage to offer a real surround sound. Of course, these types of setups include five speakers (three on the sound bar, front left, center and right, plus two rear speakers), plus 1 external subwoofer.
These soundbars are really a Dolby Atmos sound package, as you have to install speakers in the back (although there are more and more wireless models, so cables won't be a problem.
Which soundbar to choose: 2.1 or 5.1
Here the answer lies in your needs and budget. yesIf you want a compact sound bar that doesn't take up too much space in the living room or in your bedroom and you don't want any mess, you can find very decent Dolby Atmos sound bars for less than 300 euros.
If, on the other hand, you want to enjoy the best surround experience and make the most of the benefits offered by a Dolby Atmos sound bar, bet on a 5.1 model. Is it worth the price difference? The truth is that yes, so you should think very carefully about your decision.
For a startdo not hesitate and invest in a Dolby Atmos sound bar, even if it is 2.1 channels. More than anything because its software processing does trick your brain. But if you can afford it, the best thing you can do is buy a more complete equipment and 5.1 channels to live the best Atmos experience.
Sound bars with Dolby Atmos that you can find for less than 400 euros
We are going to start by giving you some recommendations if you want to buy a Dolby Atmos sound bar at an adjusted price. For this reason we want to present you with three options that will meet your expectations, although without achieving a complete immersive experience.
First of all, we want to recommend the Sony HT-G700, a 3.1-channel system that offers very decent results despite its reasonable price.
As a second option, you have the Hisense HS312, another sound bar with 3.1.2 channels to achieve surround sound that will not disappoint you at all.
Do you have a very tight budget? Do not miss the TCL TDS8111, the Dolby Atmos sound bar that you can buy today.
High-end Dolby Atmos soundbars we recommend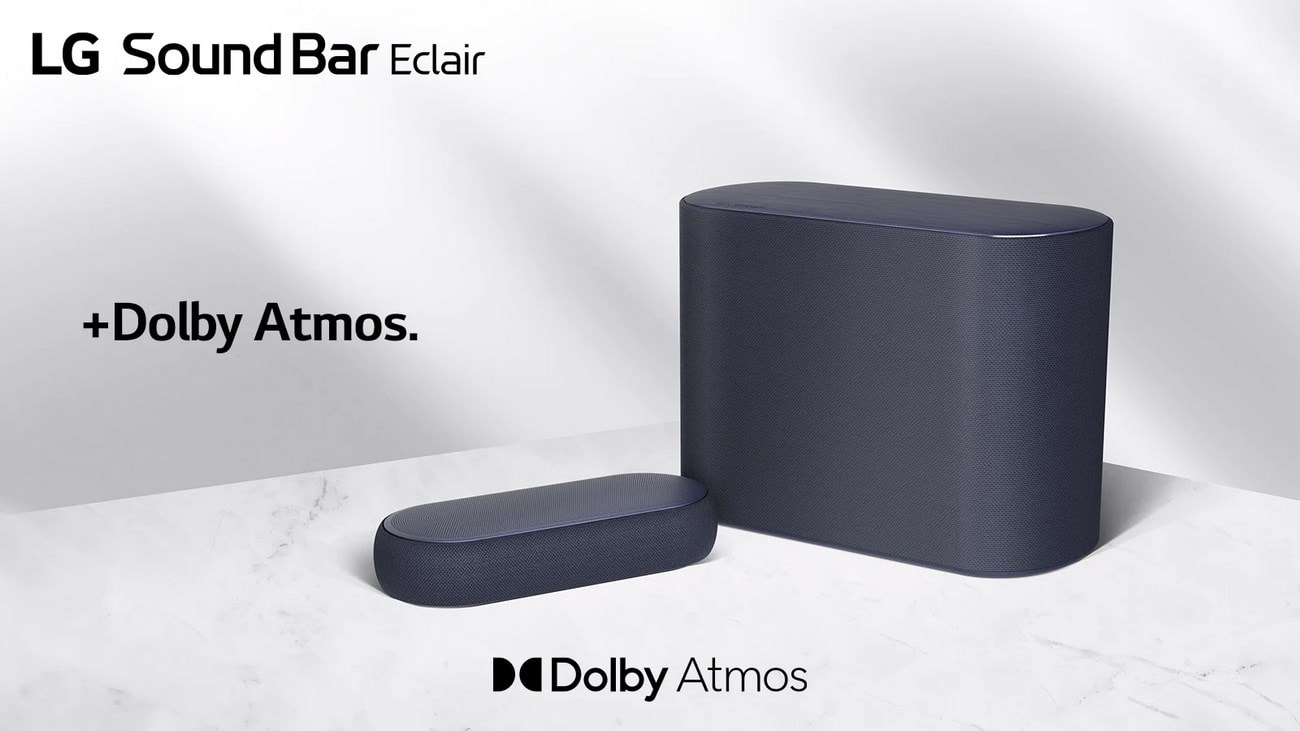 If you are looking for a very complete sound bar, we are going to give you several recommendations. For example, when we had the opportunity to analyze the LG QP5, it left us with very good feelings. A compact model to which you can not add rear speakers but that achieves a very decent sound.
Another excellent option to consider is the JBL BAR 9.1a model that comes with everything you need to enjoy the best surround landscape thanks to a set that comes with rear speakers and support for Dolby Atmos.
We also want to recommend the impressive Samsung HW-Q950A, an 11.1.4-channel model to offer the best soundscape.
You may also be interested in LG's crown jewel, the stunning LG DSP11RA Dolby Atmos sound bar. A model that will more than meet the needs of the most music-loving users.